Bio Fit Professional Sports College
This project is very special to us because it combines our passion for learning new things with the chance to work for a great customer who has hired us several times in the past.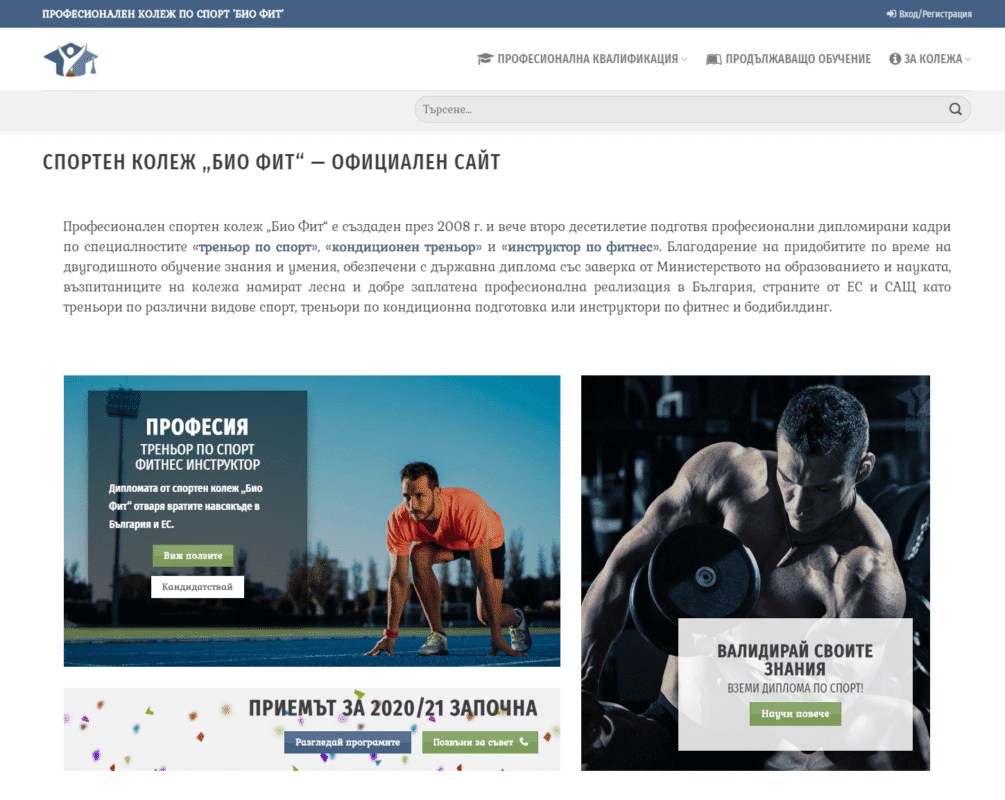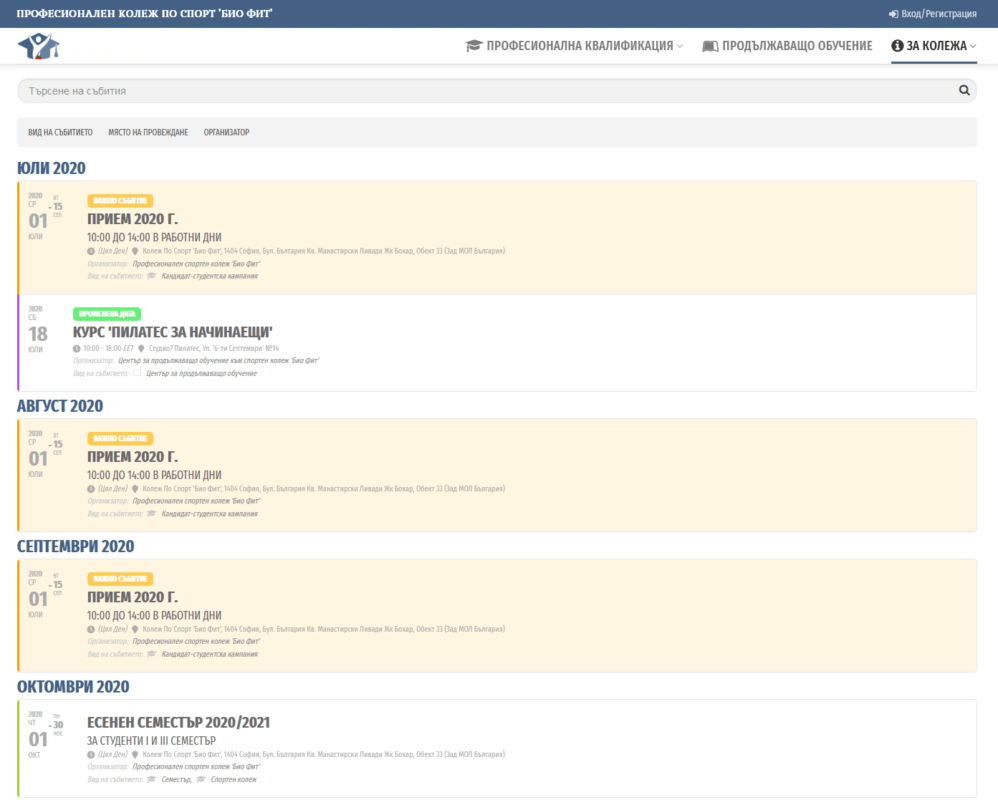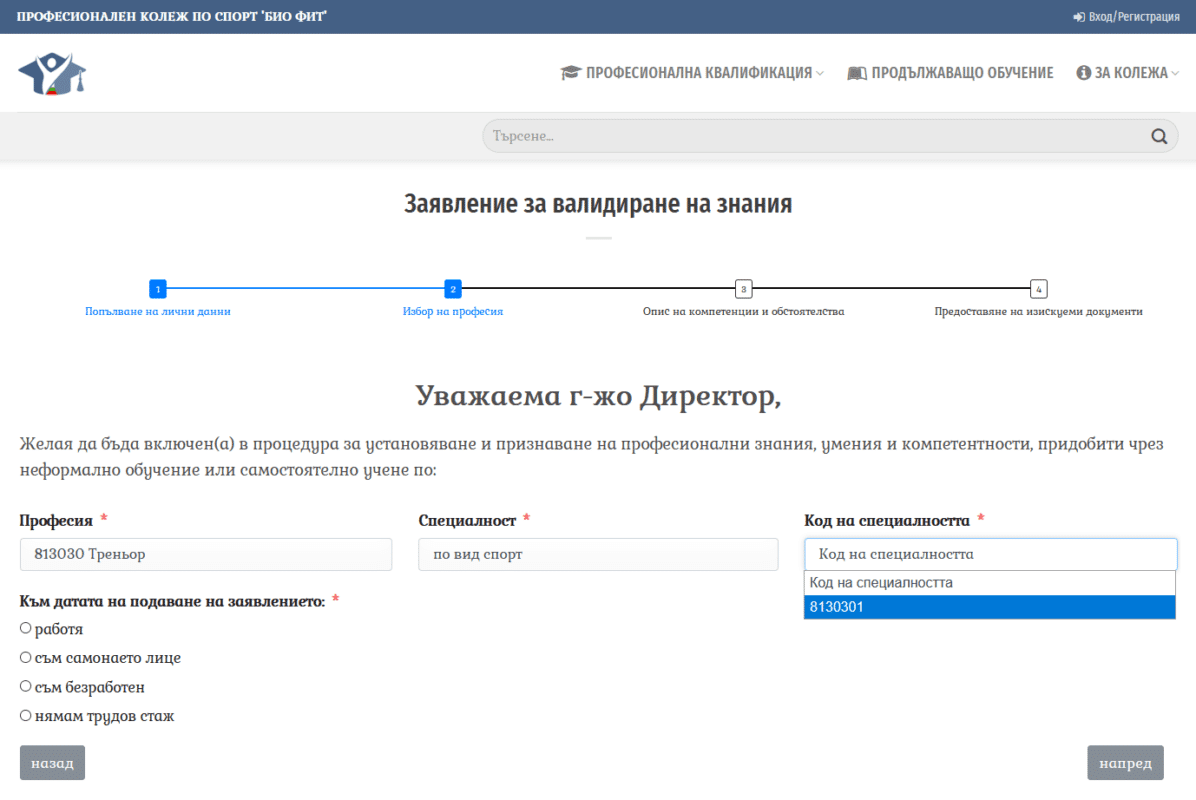 About the Customer
Bio Fit Professional Sports College is a private educational facility that is licensed by the Bulgarian Ministry of Education to teach and certify people who seek a career as a sporting coach, physical conditioning coach or a personal fitness trainer.
Upon completing the 2-year, 4- semester course, each student receives a professional diploma that allows him or her to work in the chosen field.
Bio Fit college is a very popular foundry with more than 20 years of success behind them. Their online activity however was sadly lacking before we took over. They had an website built on Joomla that offered general information, but the courses themselves were not available online, and — more crucially — there was no remote exam system to speak of.
Using WordPress as a Learning Management System (LMS)
The 2020 coronavirus scare changed the way education works forever. Suddenly, it became possible — and even obligatory — for people staying at work to continue their education remotely.
The management of Bio Fit college recognized this and contracted us to develop for them a true LMS (Learning Management System) that would help them transfer their successful way of operation online and allow them to work better, and with more students at the same time.
The underlying CMS system needed to be something they were familiar and comfortable with, so we used stock WordPress as the foundation and augmented it with the plugins and modules required to keep it robust, good-looking, and easy to use to students and teachers alike.
As of June 2020, the project is under way with a projected completion date on 15 August 2020 (10 weeks time for design and deployment). After that, we plan 4 weeks for training the staff to operate the system and enter the teaching materials required for the autumn semester) and all other kinks need to be ironed out in 2 more weeks, because the academic year commences on 1st October.
When we finish the project, we will provide a brief description of the work that has been done. Deploying a simple and easy to use yet powerful Learning Management System is now one more thing to add to our project portfolio.